Piasan meaning a building for ceremonial facilities in Bali. The building combining local bamboo and Clay. The Entrance's walls of our Restaurant are built from clay, an interpretation of the Era of Bali Aga (The original Balinese). The Restaurant with floating partitions and flying ceiling are made of 15,000 stems bamboo.
The Lounge
A ramp leads us to the main reception space. On the second floor a beautiful transparent "Lounge" and as a private dining or private meeting spaces.
Capacities
Private Dining : 20 seats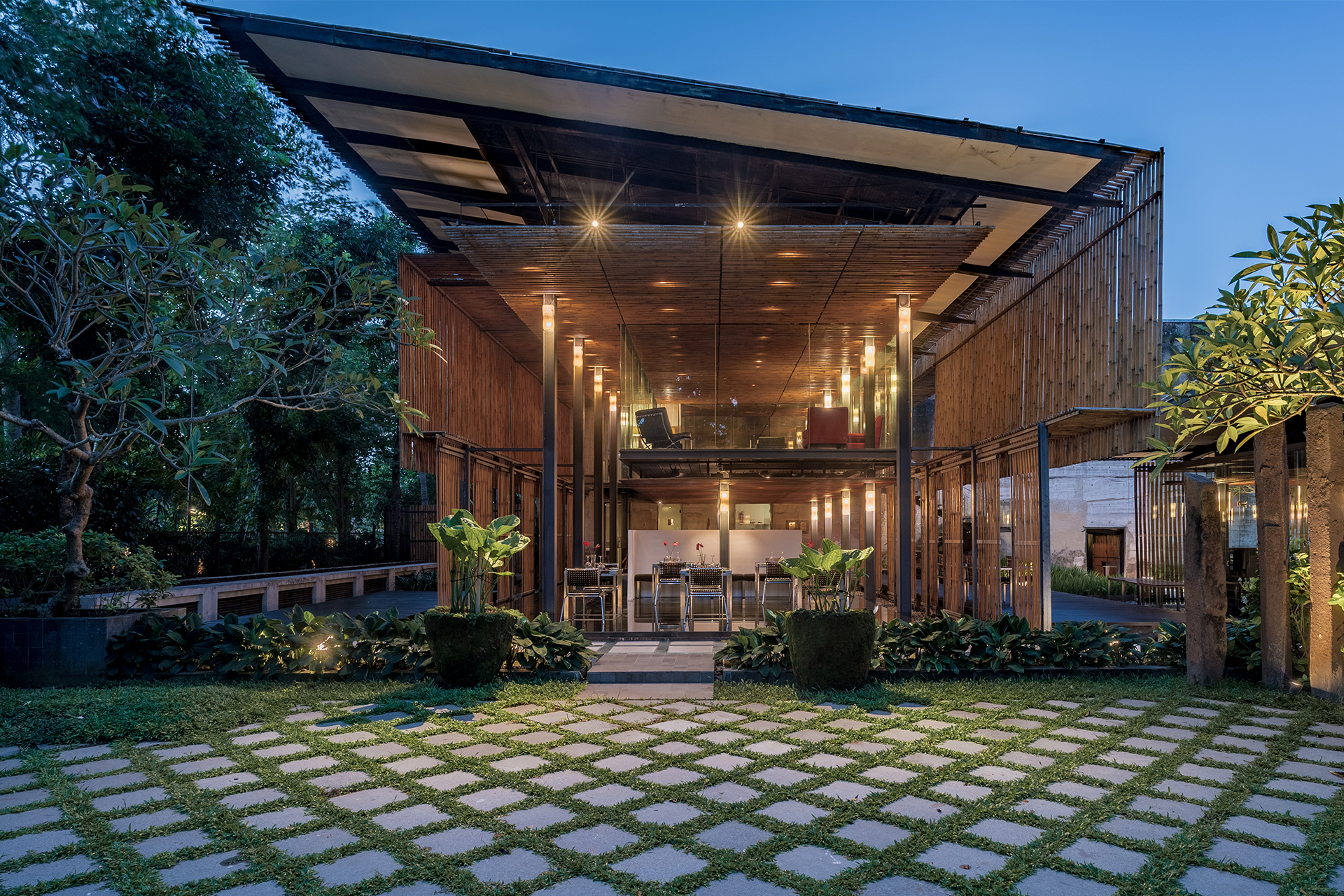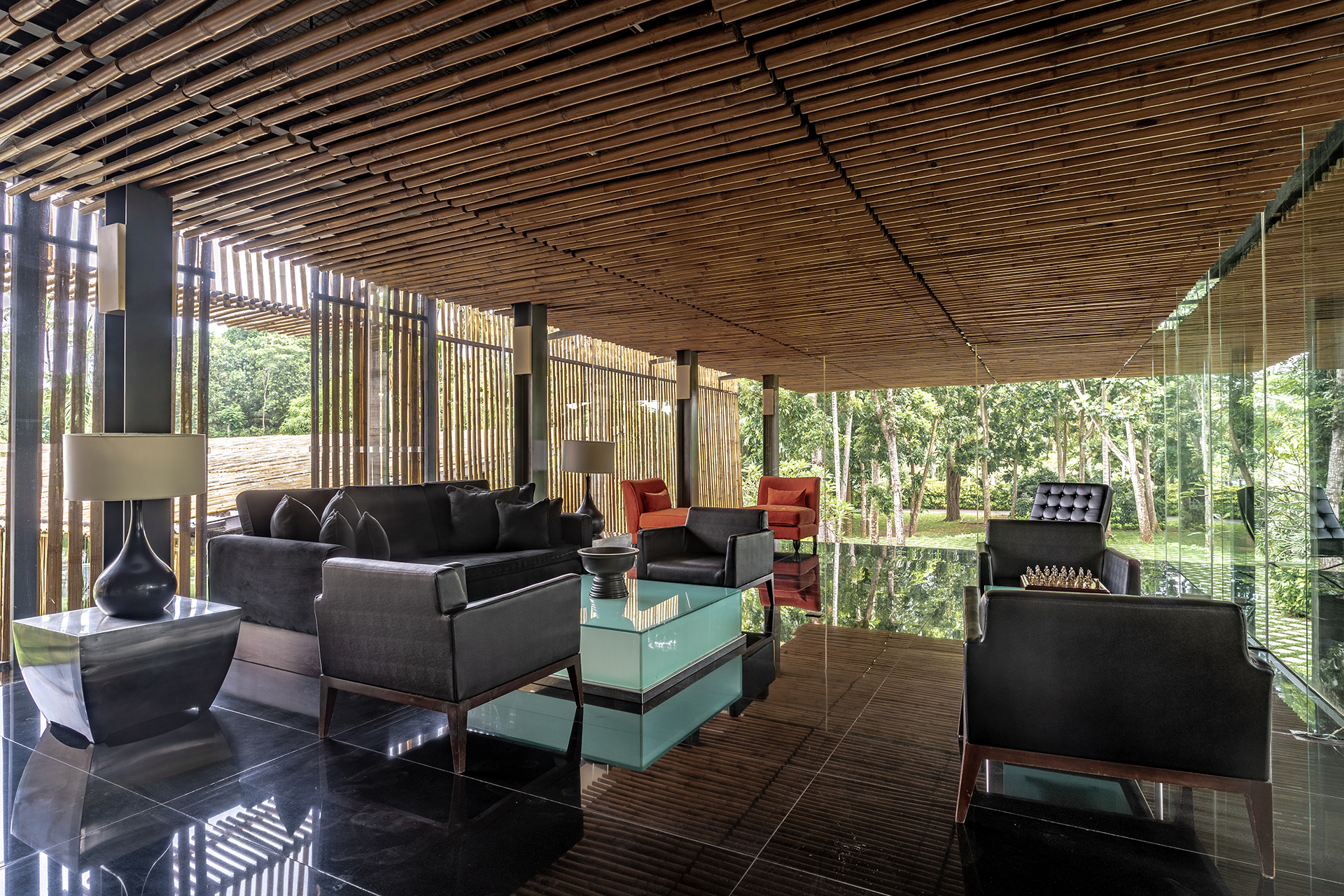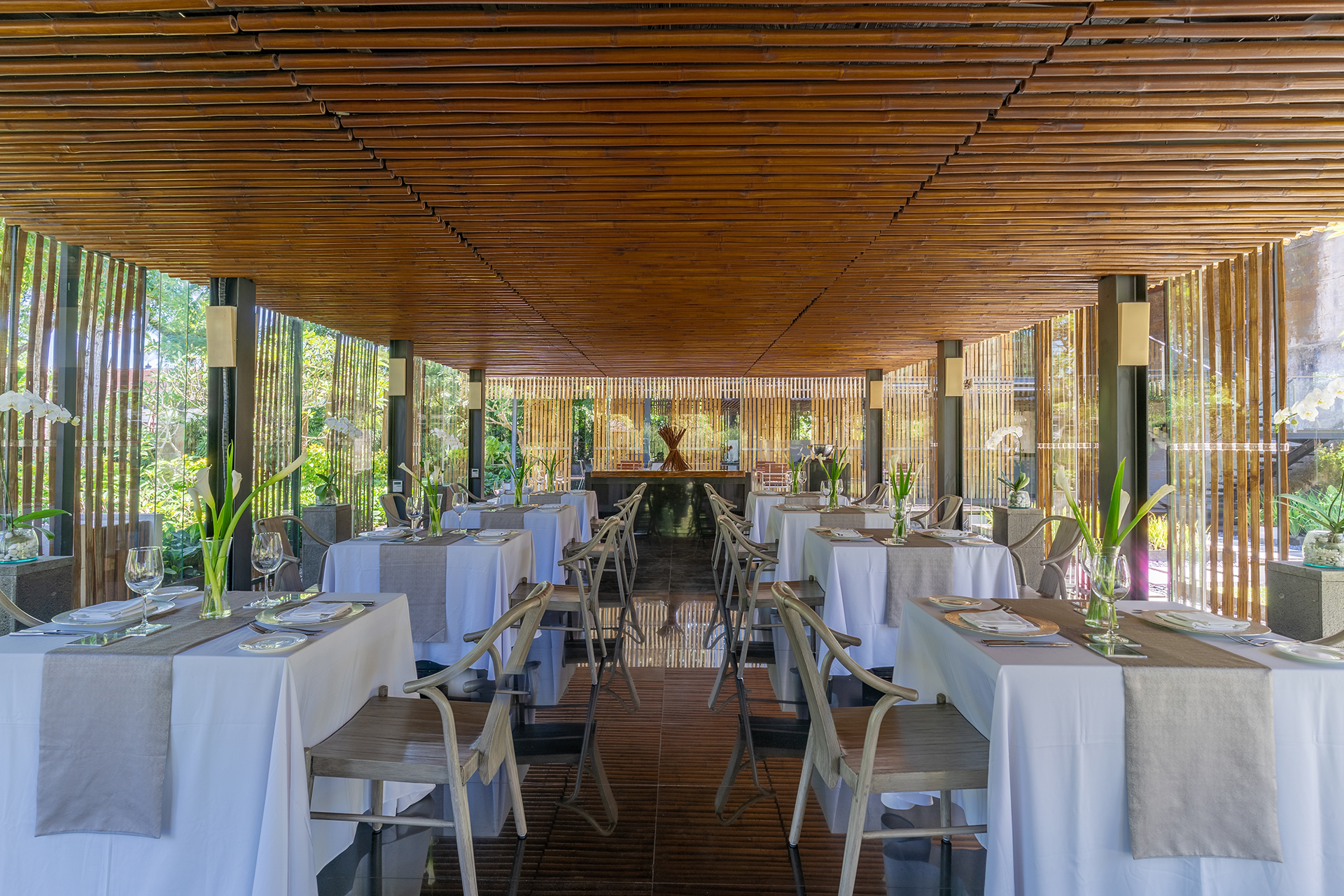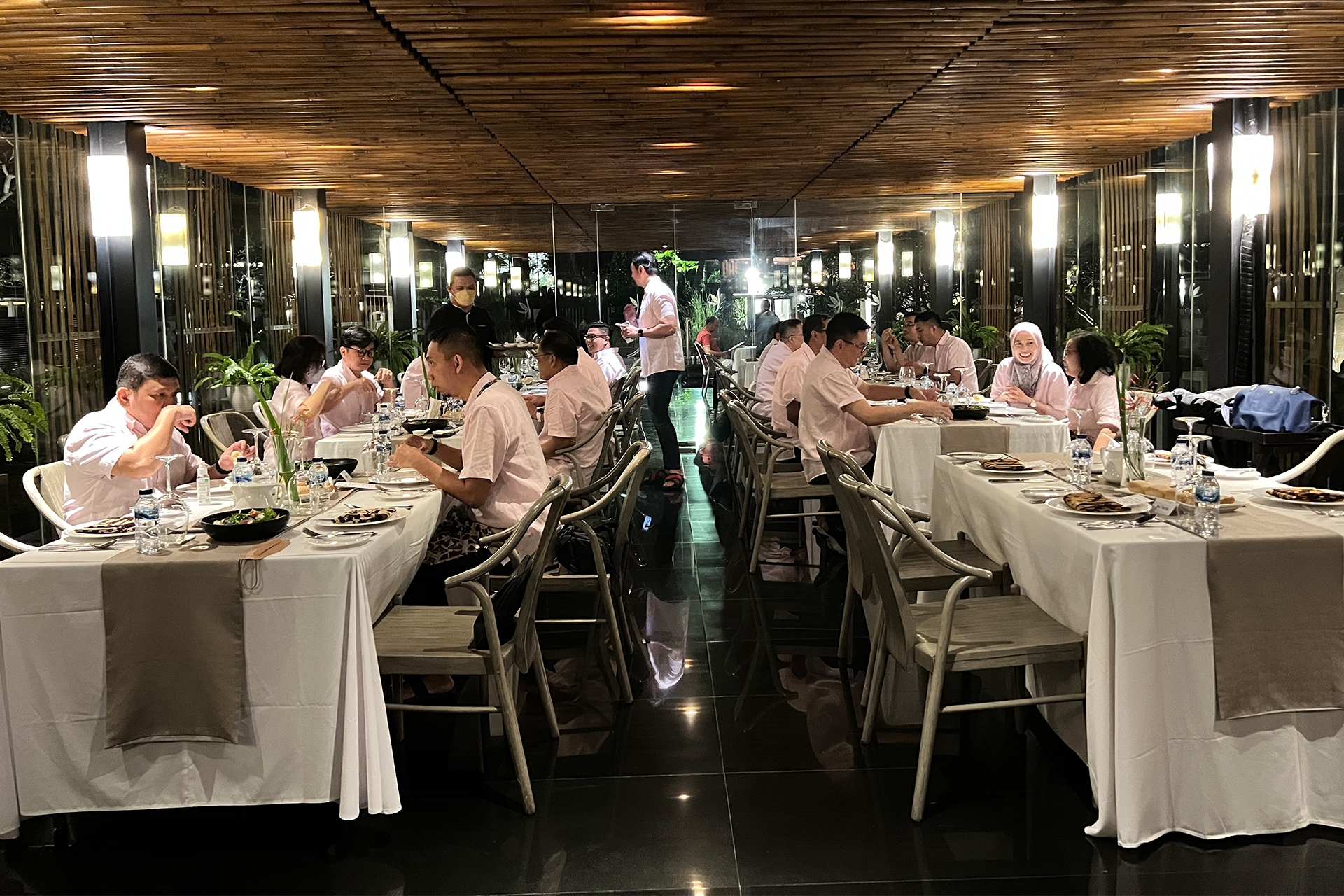 Main Dining
Located at the first floor with indoor Dining Option with a clear glass to create a sense of spaciousness that belies its actual size. Individual rods of polished bamboo appear to line the ceiling making for an interesting blend of modern and traditional elements.
Capacities:
Normal : 16 seats
Private Dining : 52 seats
Terrace
Semi open area dining venue that accommodates for intimate guests, with table settings against a beautiful waterway backdrop.
Capacities:
Normal : 16 seats
Private Dining: 36 seats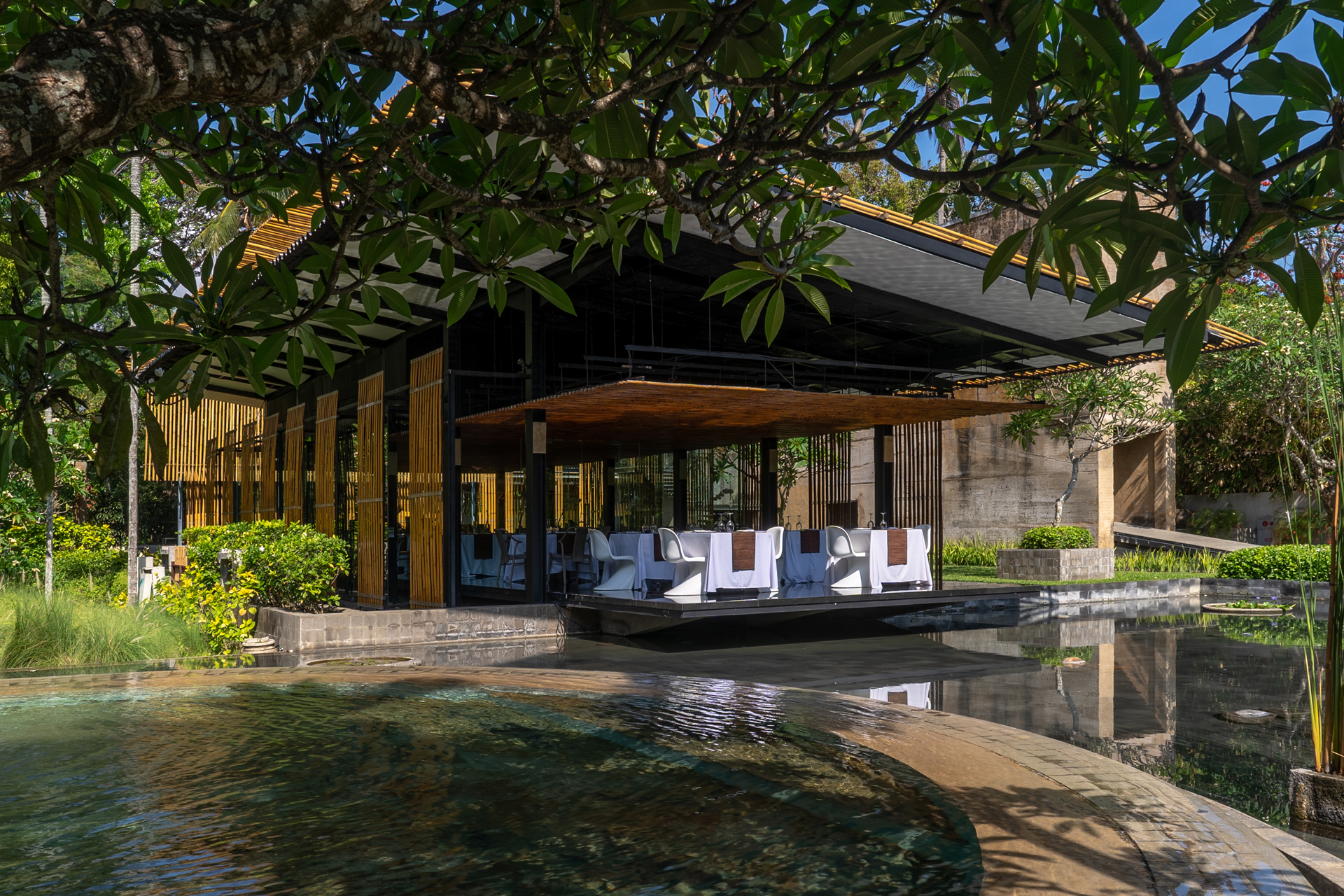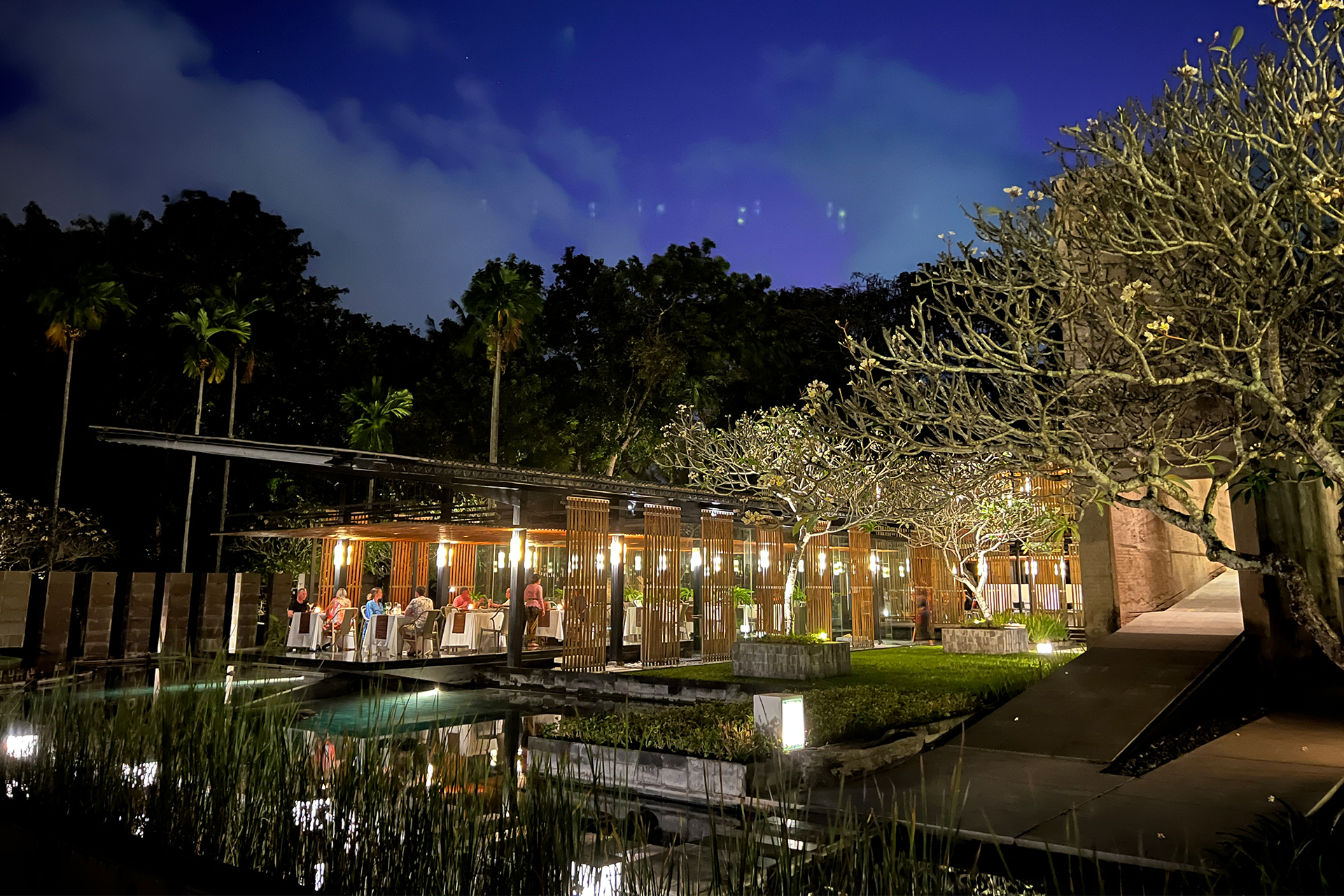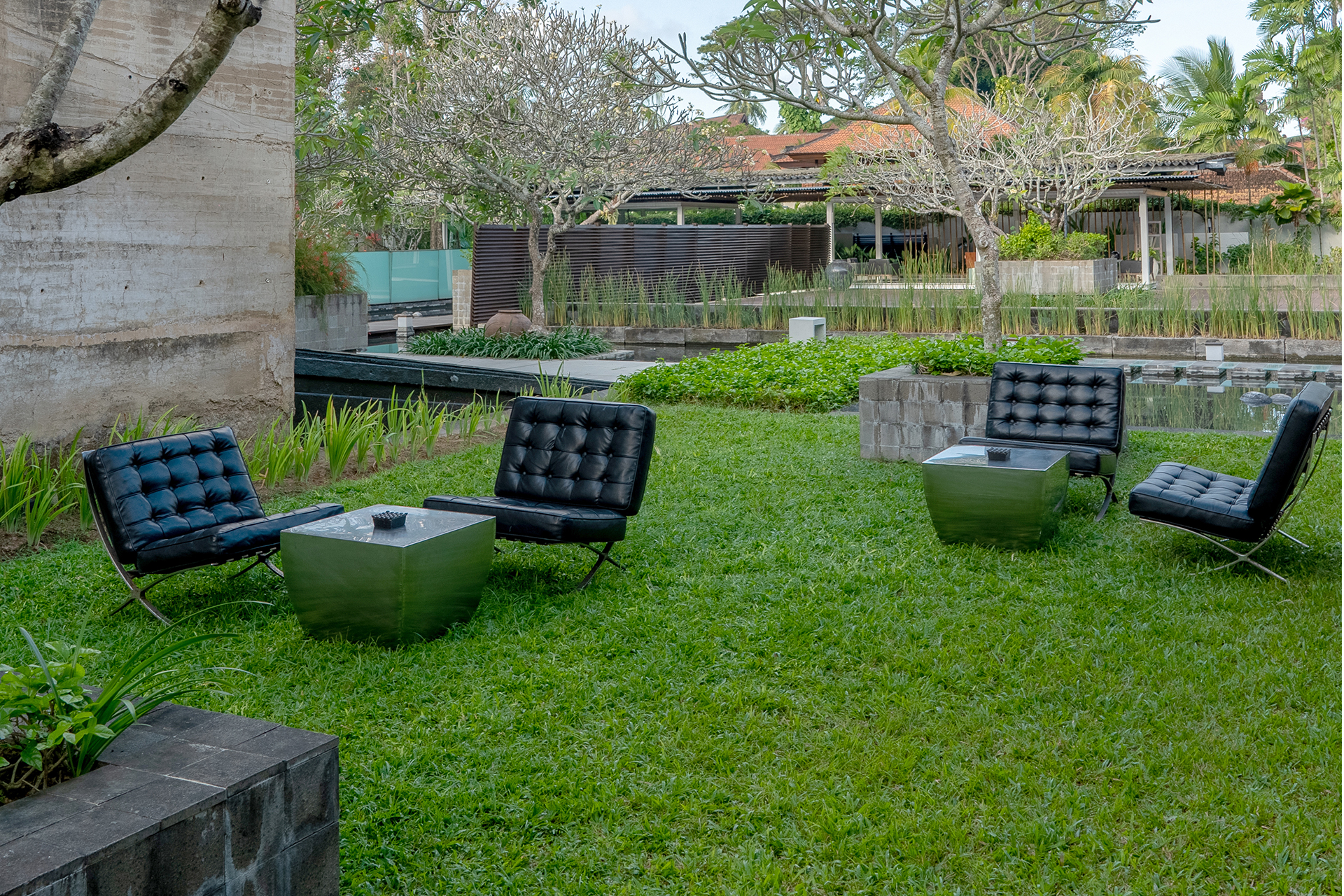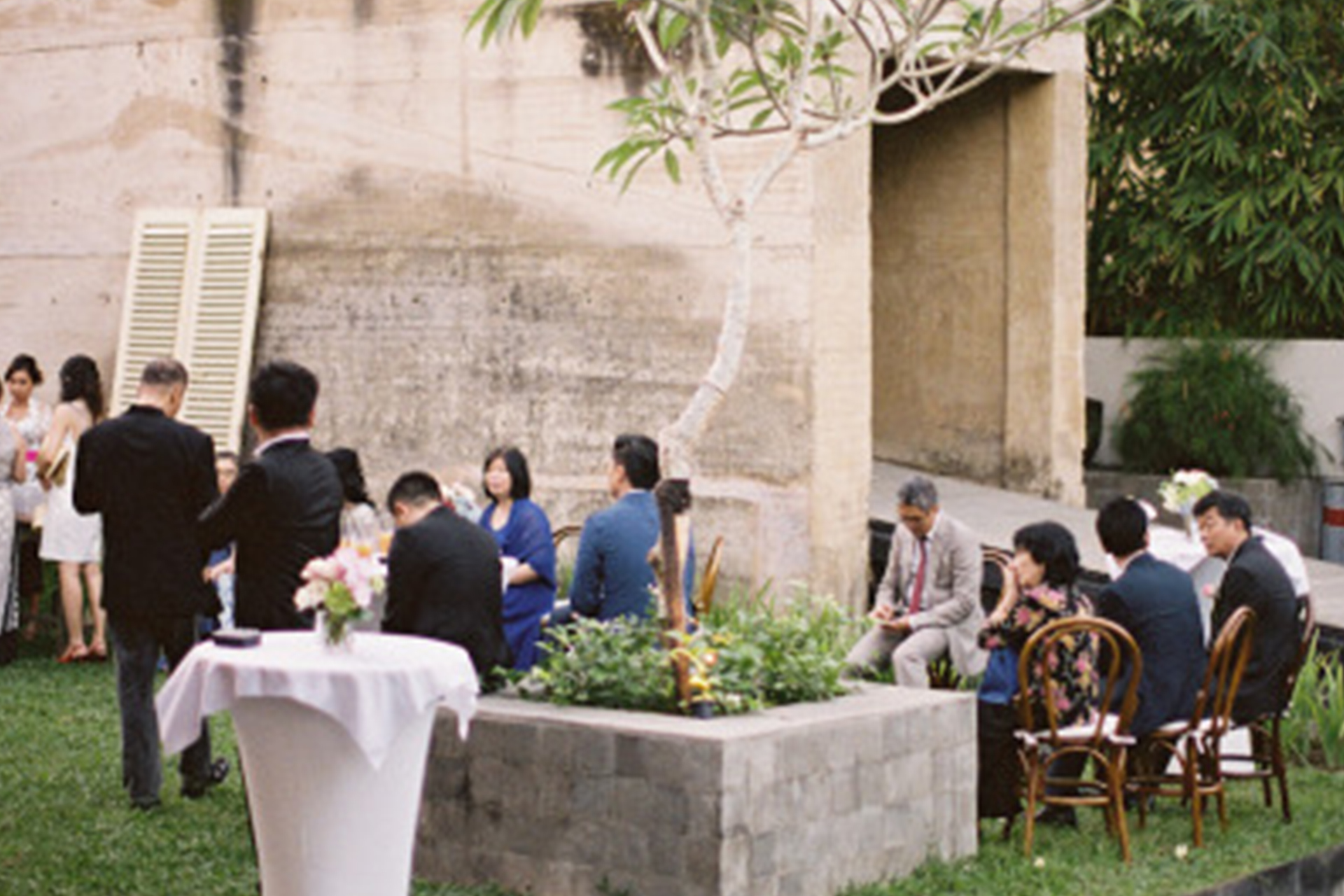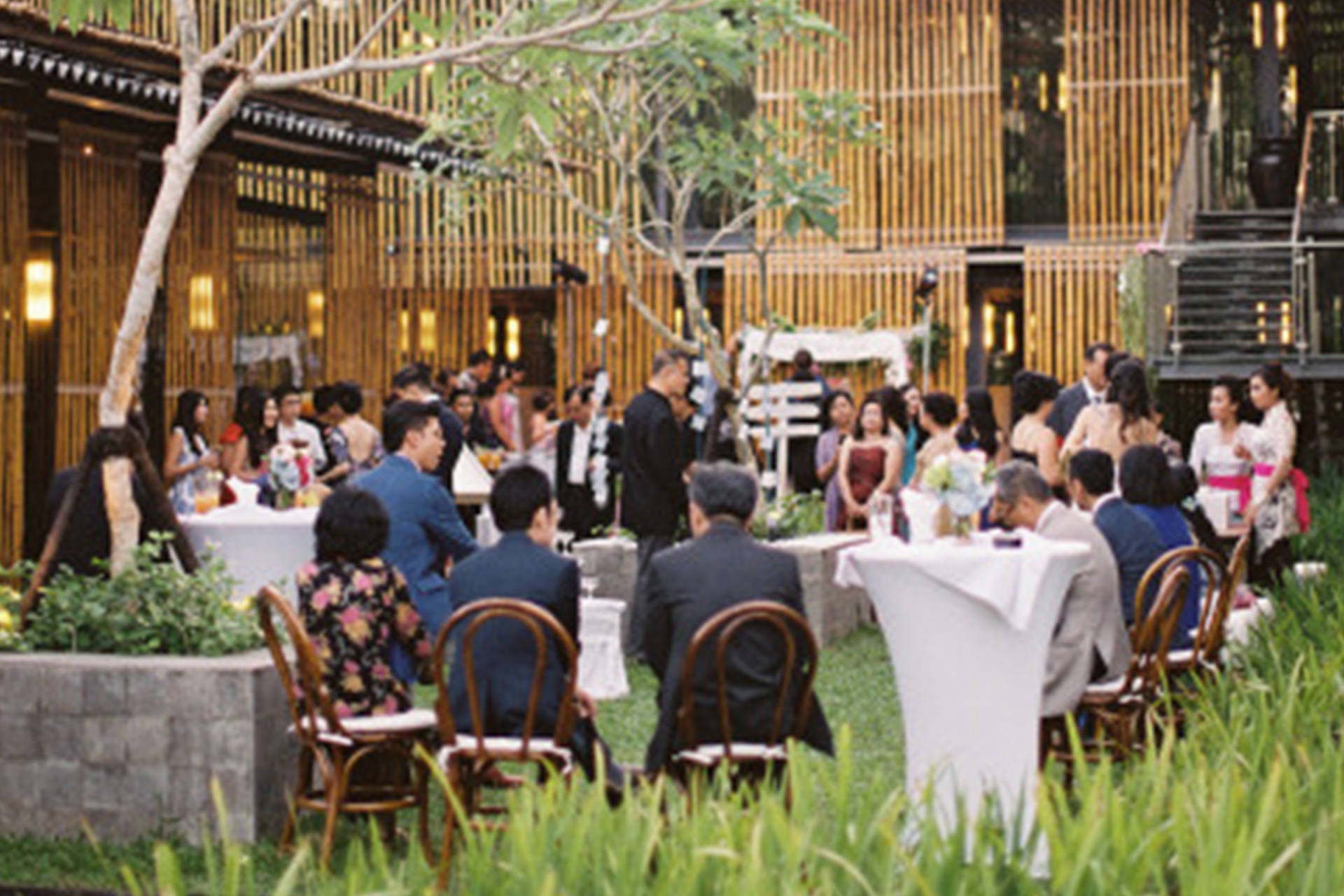 Coutyard
Private and tropical garden, meet for cocktails party, with an assorted cold selection of canapes and our signature cocktails.
Private venue : 50 guests