Welcome to the best restaurant in Bali! Piasan strives to capture the essence of a typical Italian home dining experience.
The restaurant had a mesmerizing atmosphere, with silence and a beautiful, magical ambience all around to set the mood. Our food is carefully crafted to bring out the best Italian flavors and spices, ensuring that every bite is an unforgettable one. We serve up a different experience of fine dining with a beautiful yet delicious taste by using only the finest quality products, with a blend of tropical flavors in our food element.
Experience our signature steak, Bistecca di Angus Nero alla Griglia con Portobello. Char-grilled black angus steak is served with risotto, Portobello mushrooms, vegetables, and a delicious red wine sauce. With every bite, experience the juicy and tender steak alongside the unique flavors of the Portobello mushroom and red wine sauce.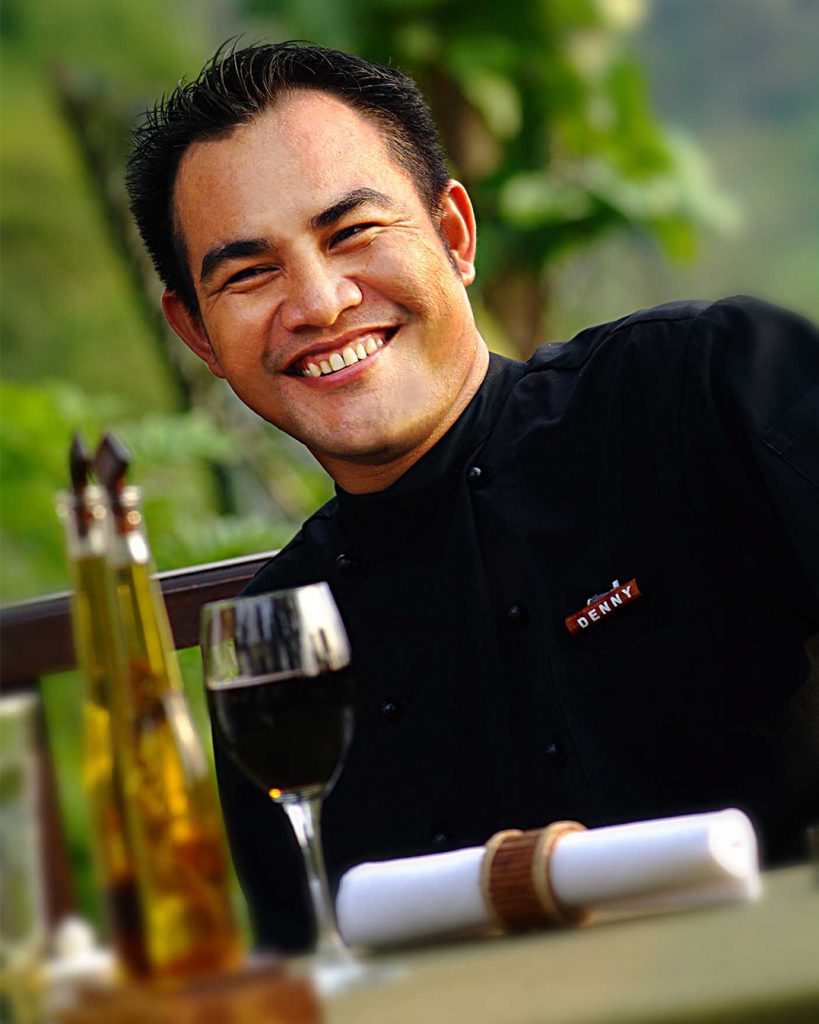 Chef Denny
 Indonesian Chef Denny started his professional culinary career in a seafood restaurant in Kuta in 1994 and then channeled his talent at Amanwana for 8 years before joining Kayumanis Ubud Private Villa in 2003. Chef Denny has successfully and creatively brought delectable Thai cuisine to Dining Conner at Kayumanis Ubud. Despite his solid Western cooking credentials, he accepted the challenge in Kayumanis Nusa Dua, which is known for its traditional Italian cuisine. Since 2006 until now, he has made Piasan at Kayumanis Nusa Dua one of the best restaurants in Bali for a fine dining experience. During his duties as Executive Chef at Kayumanis Nusa Dua, he was also in charge of supporting culinary development at Kayumanis Nanjing in 2010, and he continued to develop his culinary experience by supporting the opening of Isola Italian Restaurant in Surabaya.